Mayaguez Memorial
VFW Post 11575
Phnom Penh, Cambodia
Mayaguez Memorial VFW Post 11575 is dedicated to the men and women of the U.S. Armed Forces who supported or fought "The Last Battle". The first and only VFW post in a former Communist country, our post is unique in it's location, membership and mission. One of our top priorities is to ensure a full accounting and recovery of our comrades who are still listed as MIA.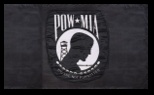 VFW Post 11575 pages index
Post email: vfw_post_11575@yahoo.com
Many members have expressed interest in transferring their Local VFW membership to Post 11575
Here are the forms to make it happen! Fill out forms, scan and email to cambojay@yahoo.com
VFW_MCR form.pdf VFW Form PT-MD.pdf
Post 11575 History
The VFW Post 11575 was established on 15 May 2000, under a Charter issued by The Veterans of Foreign Wars of the United States and signed by the Commander in Chief, John Smart. The Post was started with 42 active members that are listed on the Post Charter.
Post Name and Number:
The Post was named in memory of 18 KIA, 3 MIA and 41 wounded servicemen during the Mayaguez Incident. The Post Number, 11575, was selected in memory of the date (11 May 75) that the Mayaguez Containership was seized by Khmer Rouge forces. I know that the date was actually 12 May but this is what I was told when I joined the Post. It may have been an error when the number was requested.
The Mayagüez incident involving the Khmer Rouge in Cambodia on May 12–15, 1975, marked the last official battle of the U.S. involvement in the Vietnam War.
The names of the Americans killed are the last names on the Vietnam Veterans Memorial, as well as those of three Marines who were left behind on the island of Koh Tang after the battle and who were believed to have been subsequently executed by the Khmer Rouge while in captivity.
The merchant ship's crew, whose seizure at sea had prompted the U.S. attack, had been released in good health, unknown to the U.S. Marines or the U.S. command of the operation, before the Marines attacked.
Post Homes:
Tom's Irish Pub (2000-2001)
Willam Tell Restaurant (2001-2002)
Home of the Cdr, Monte Marchant (2002-2003)
Freebird Bar (2003-2006)
Tony's Bar (2006-2009)
Sharky Bar (2009-Present)
| | |
| --- | --- |
| Post Commanders: | Post Quartermasters: |
| | | | |
| --- | --- | --- | --- |
| 2000-2001 | Jerry M. Philbrook | 2000-2001 | Monte R. Marchant |
| 2001-2002 | Monte R. Marchant | 2001-2002 | Ronnie E. Rooker |
| 2002-2003 | Monte R. Marchant | 2002-2003 | Michael Alexander |
| 2003-2004 | Darren (Jay) Steed | 2003-2004 | Ron E. Constantino |
| 2004-2005 | Darren (Jay) Steed | 2004-2005 | Ron E. Constantino |
| 2005-2006 | Darren (Jay) Steed | 2005-2006 | Craig J. Tippins |
| 2006-2007 | Darren (Jay) Steed | 2006-2007 | Craig J. Tippins |
| 2007-2008 | Darren (Jay) Steed | 2007-2008 | Monte R. Marchant |
| 2008-2009 | Darren (Jay) Steed | 2008-2009 | Christian L. Berger |
| 2009-2010 | Darren (Jay) Steed | 2009-2010 | Craig T. Eisele |